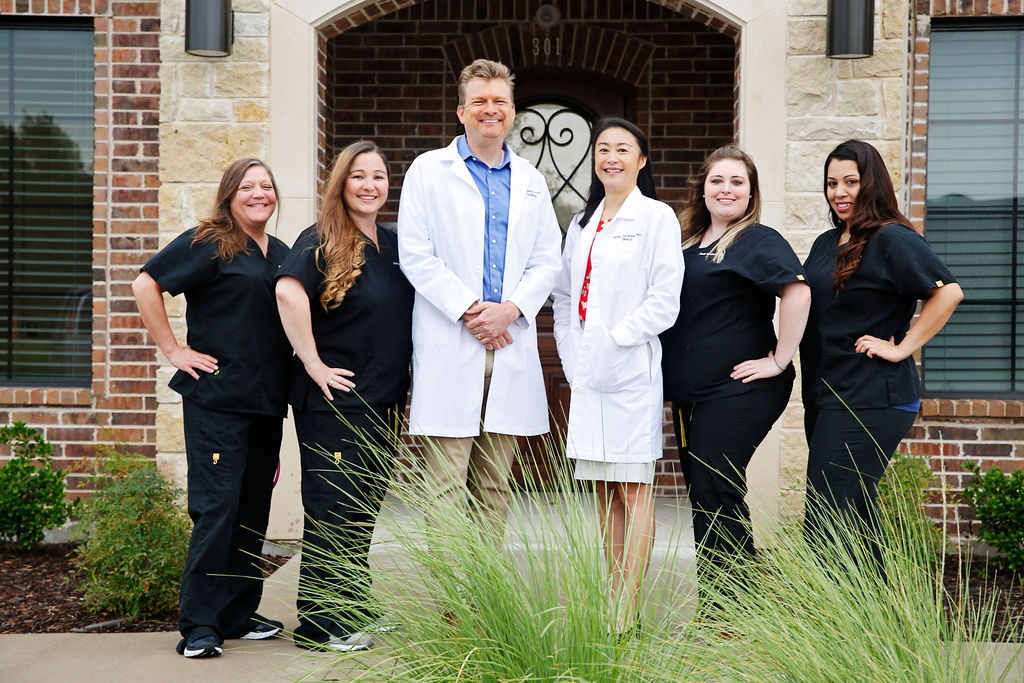 Is this a real healthcare program?
Is 7Health the same as insurance?
What if I get cancer or have a serious accident?
What if I have a medical program after hours?
What if I need to see a specialist?
What about pre-existing conditions?
Are there other costs associated with this program?
Is this a real healthcare program?
Absolutely! We now offer our program in two locations: Frisco and Anna, TX.
How does 7Health work?
Once you sign up on our system, in 24 hours you're able to call your chosen clinic and make your first appointment as a new patient. Then you enjoy the benefits of 7Health membership:
Same-day appointments
Urgent care access on evenings and weekends
Direct access with our providers
Deep discounts on labs and imaging
(Check out our Conditions We Treat page for a more complete list of discounted services.)
Wait, so is this insurance?
Nope! Far from it. Insurance is the main reason behind ratcheting health care costs in this country. So we decided to eliminate the enormous profit that insurance companies take from you before they give the money to us.
Our founder, Scott Hastings also realized our current system doesn't reward doctors for how healthy they keep their patients. Doctors are paid for sick visits. Therefore, there is currently no incentive to keep patients well.
With 7Health, our providers emphasize preventative healthcare with low-cost physicals, lab work, diet monitoring, and professional advice that keeps you from having much bigger problems down the road.
What if I get cancer or have a serious accident?
We offer 7Health Complete, where we enroll patients between 18 and 65 into partnering into health share programs such as Zion Health and Sedera. These programs are structured to accommodate emergency needs for a monthly low-cost fee.
What if I have a medical problem after-hours?
As a member of 7Health, you receive priority scheduling with us. As a 7Health member, you get a phone number to call or text our on-call practitioners anytime for non-life-threatening emergencies. They can advise you over the phone or meet you at the clinic (Frisco clinic only).
What if I need to see a specialist?
As family doctors, we are able to take care of 85-90% of medical needs. When the need arises to see a specialist, our in-house patient advocate will call first to confirm prices with our local specialists.
Do you accept those with pre-existing medical conditions?
Of course! What do you think we are–an insurance company?! 7Health clinics treat any patient, no matter their current state or medical history.
However, when it comes to 7Health Complete, there are some restrictions on coverage with our health share organizations for those with pre-existing conditions. You can see limitations on sharing at the following links with Zion Health and Sedera.
What about dental or eye care?
We don't have these services built into our program, but we also work with insurance brokers to find you a low-cost solution.
Are there any other costs associated with the program?
If you choose to enroll in 7Health complete, there are monthly fees for emergency cost sharing with Zion Health and Sedera.
But in our office? No, unless one of our doctors believes you need extra services we can't provide in house: a CAT scan or X-Ray, blood tests, physical therapy, ultrasound or surgical services. These will be performed at various providers. Our member-only rates will be available to you typically up to 80% or more off the regular rates depending on what procedure is needed.
Have another question? We read every email!